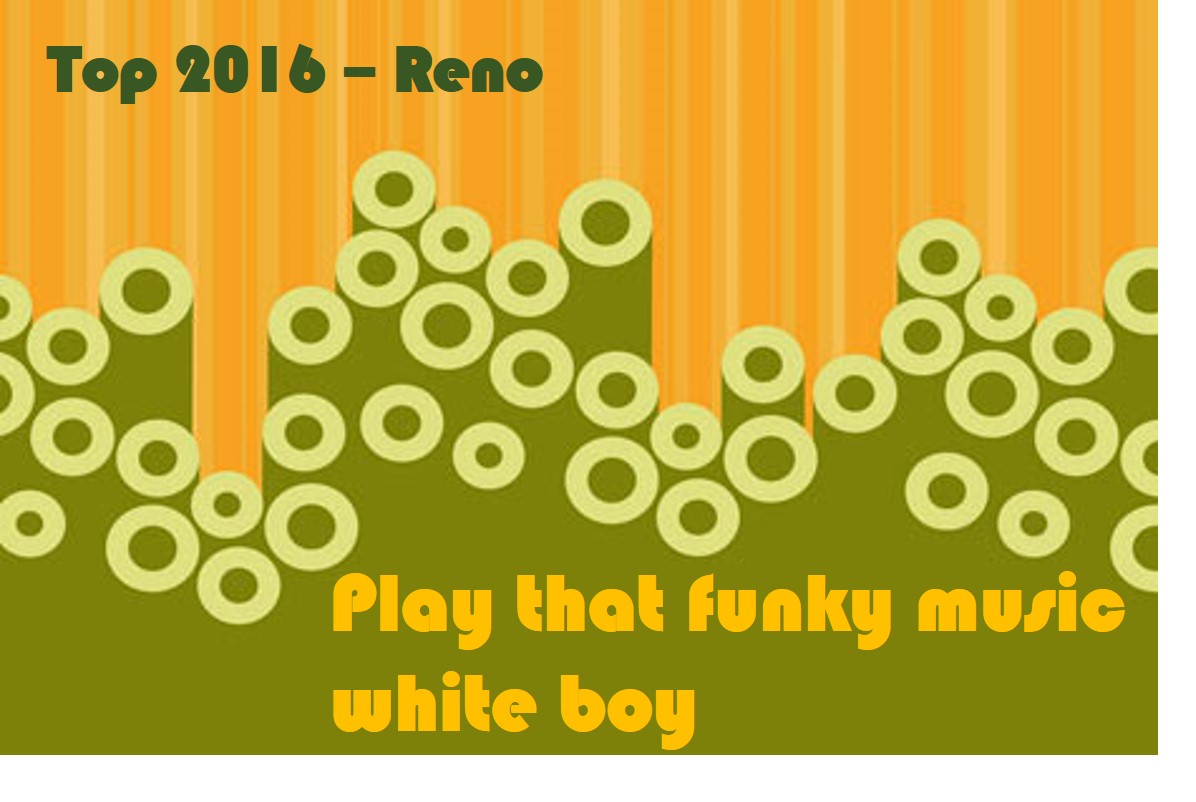 J'ai passé beaucoup de temps en 2016 dans les compiles des labels Soul Jazz, Finders Keepers, Mississippi Records, Luaka Bop et Now-Again. Je vous présente donc ma compile des compiles de funky sounds. Je ne sais à peu près rien sur chacun de ces artistes, je vous laisse donc écouter tranquille et je me contenterai d'indiquer d'où ça vient. La plupart de ces morceaux sont introuvables sur spotify donc pour un temps limite, voici un lien pour un téléchargement direct (chut) :
Afida Es & The Siglap Boys – Jangan Goda
Pop yeh-yeh malaisienne des années 60s.
Ervin Rucker – She's Alright
Soul américaine des 60s
Fabio – lindo sonho delirate
Psyche Brésilienne des 60s
Formulars Dance Band – Never Never Let Me Down
Rock Nigérian des 70s
Georgette Sayegh – Ya Nassini
Psyché libanaise des 70s
Johnny Osbourne – Cant Buy My Love
Reggae Jamaïcain des 70s
Osman & Orkes Nirwana – Kisah Disampang
Rock Malaisien des 60s
Marko Haavisto & Poutahaukat – Paha Vaanii
Rock Finlandais du début des années 2000, la chanson de M Osman m'a tout de suite fait pense a cette chanson de la BO de The man without a Past de Kaurismaki
Novos Baianos – America Tropical
Psyché Brésilienne 70s
Orchestre Poly-Rythmo De Cotonou Dahomey – Minsato Le, Mi Deyihome
Rock Béninois des 70s
Senior Soul – Is It Because I'm Black
Reggae Jamaïcain des 70s, reprise du classique de Syl Johnson
Shye Ben Tzur, Jonny Greenwood and The Rajasthan Express – Junun
Tirée de l'album paru en 2015 en collaboration avec Johnny Greenwood de Radiohead
The Abyssinians – Satta Massagana
Reggae Jamaïcain des 70s
The Valdons – All Day Long
Soul américaine 70s, grosse influence Curtis Mayfield
Tim Maia – Nco Quero Dinheiro (Ss Quero Amar)
Godfather of Soul brésilien, 70s
Wal Santana – Que Vida E Essa
Rock Brésilien 70s
Wells Fargo – Coming Home
Rock Garage Zimbabwéen des 70s
X'lents – psychedelia
Psyché indienne des 70s

Amateur de cacophonie et de pop adolescente, de disques vinyles et de chats. Petit, je dressais des listes énumérant tout le mal que le Canada et le RnB avaient infligés à nos oreilles... puis plus tard je n'écoutais plus que ça. Restons curieux.